A special event has been held in Whitehaven to celebrate the unveiling of the town's newly refurbished lighthouses.

Work to bring the 19th century North and West Pier lighthouses back to their former glory began last summer, overseen by Whitehaven Harbour Commissioners.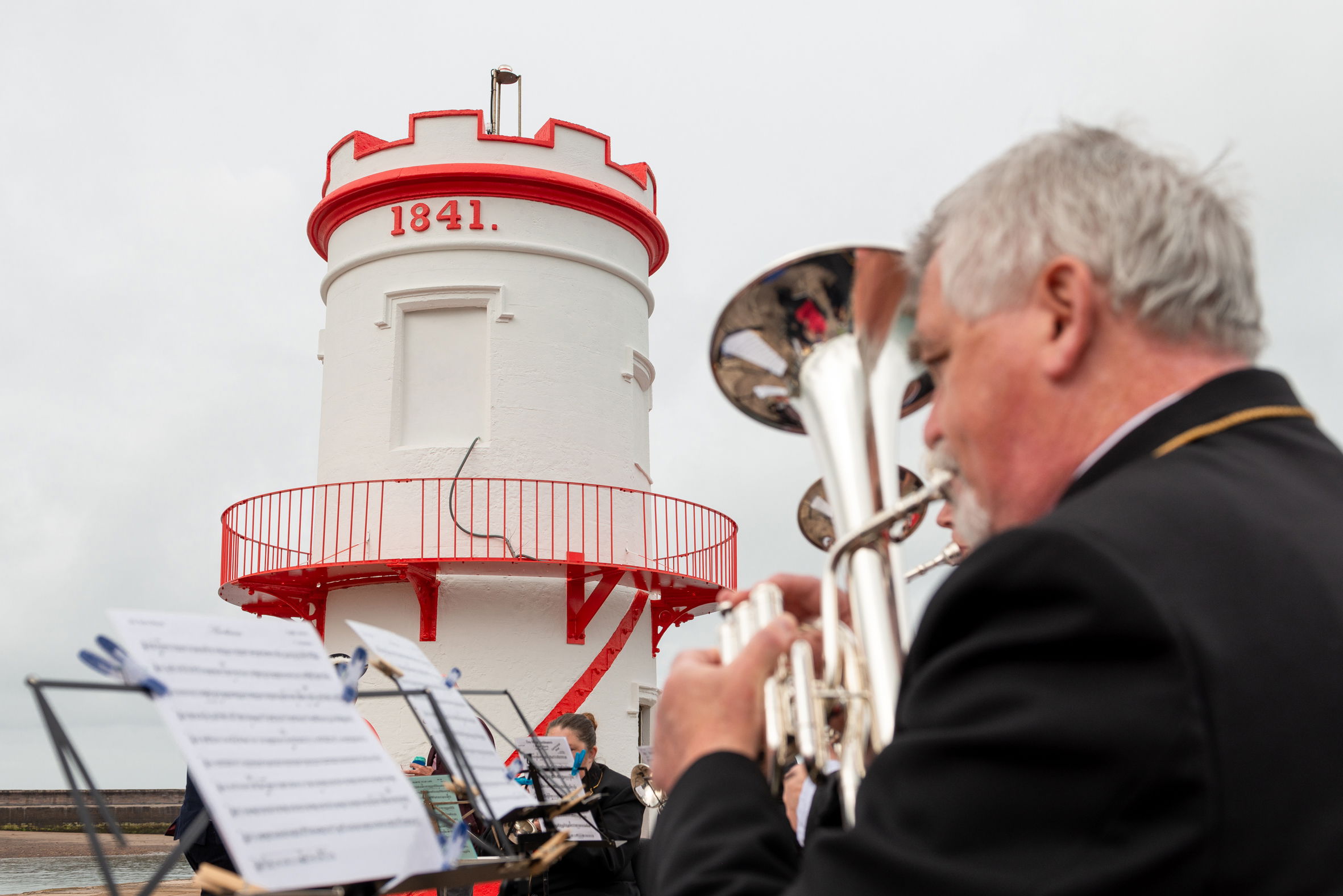 The West Pier Lighthouse was completed in April and work finished on the northern structure in June.

Today (July 1) guests and students from Whitehaven Academy gathered at the North Pier lighthouse to listen to music and enjoy free ice cream and other treats to mark the official unveiling of the lighthouses.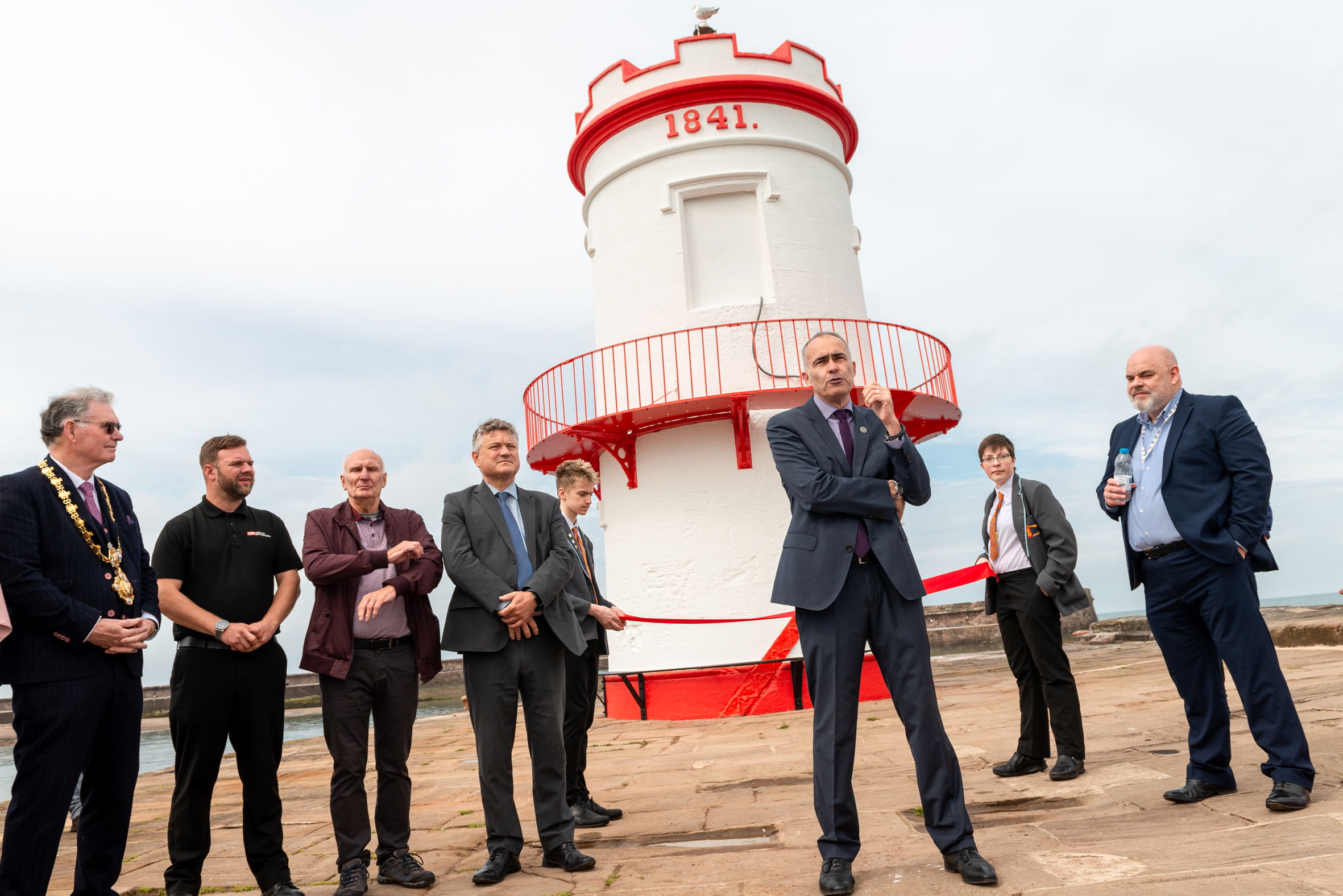 People began arriving at the North Pier from 10.15am, entertained by music from Cleator Moor Brass Band.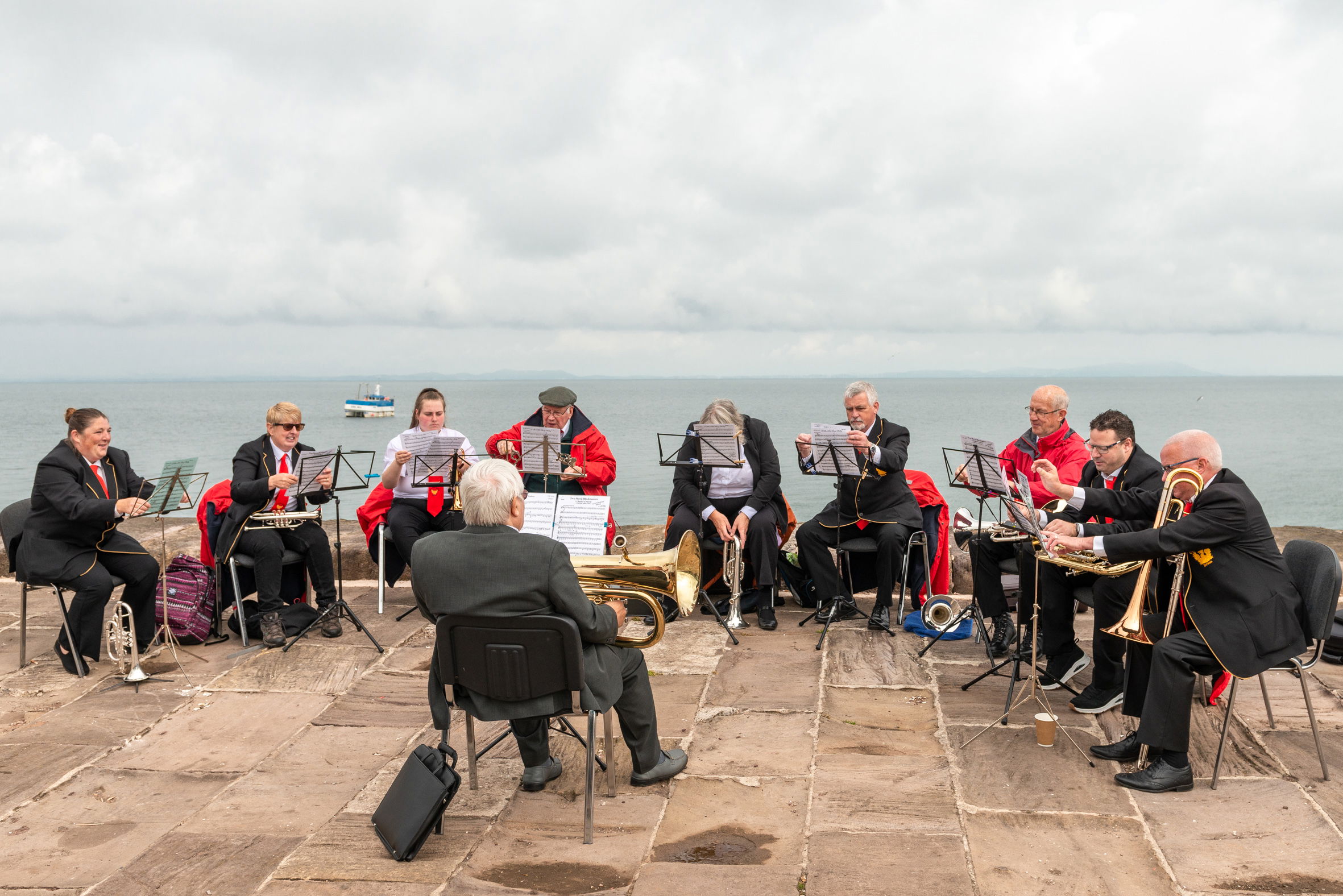 They were joined by students from Whitehaven Academy, with Lincoln Sice, from Year 9, and Beth Houghton, from Year 12 (West Coast Sixth Form), cutting the ribbon after being introduced by the town crier.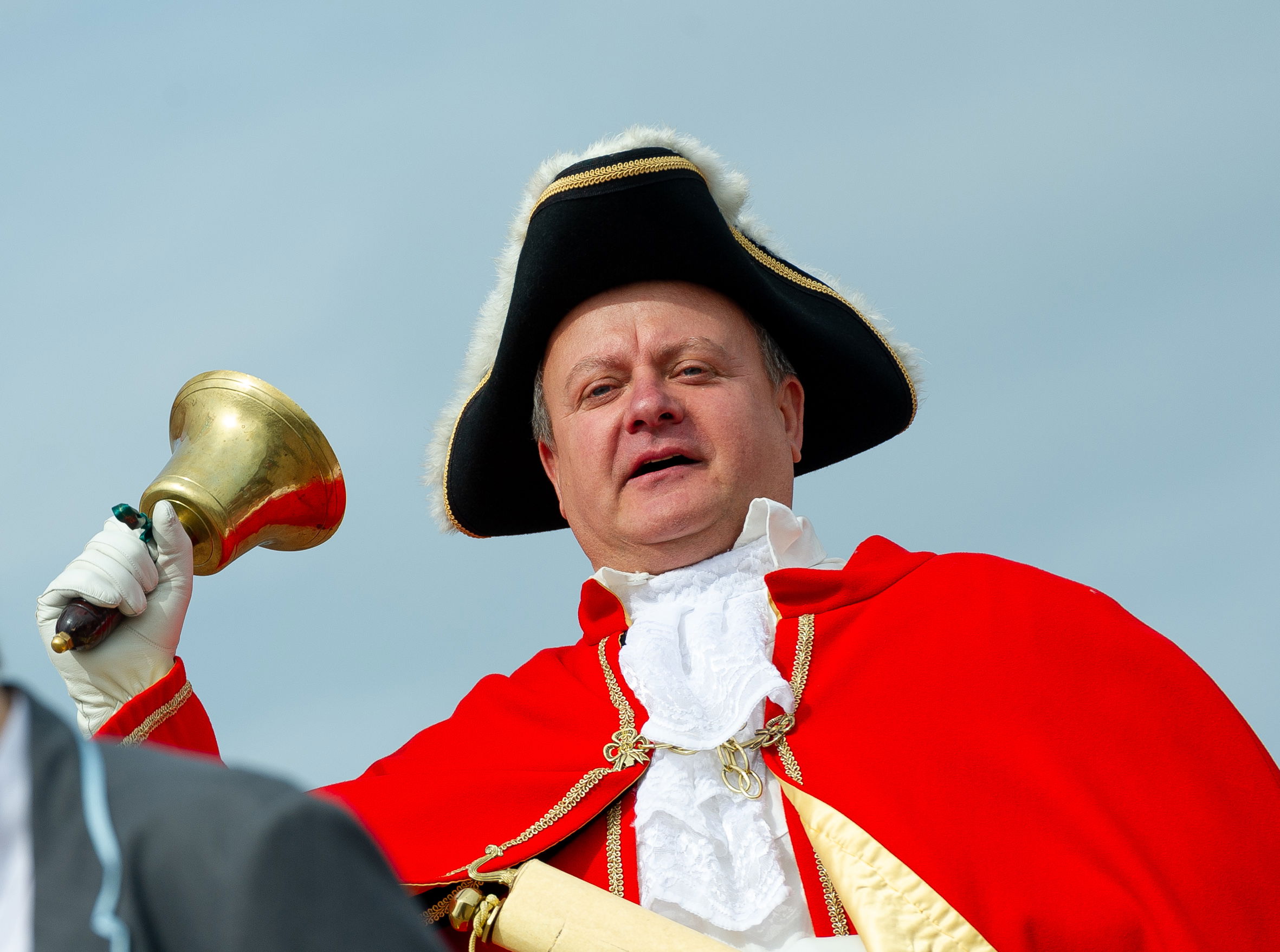 Students were given a free packed lunch provided by Lillyhall Catering and CRS Facility Management, lead contractor for the restoration project.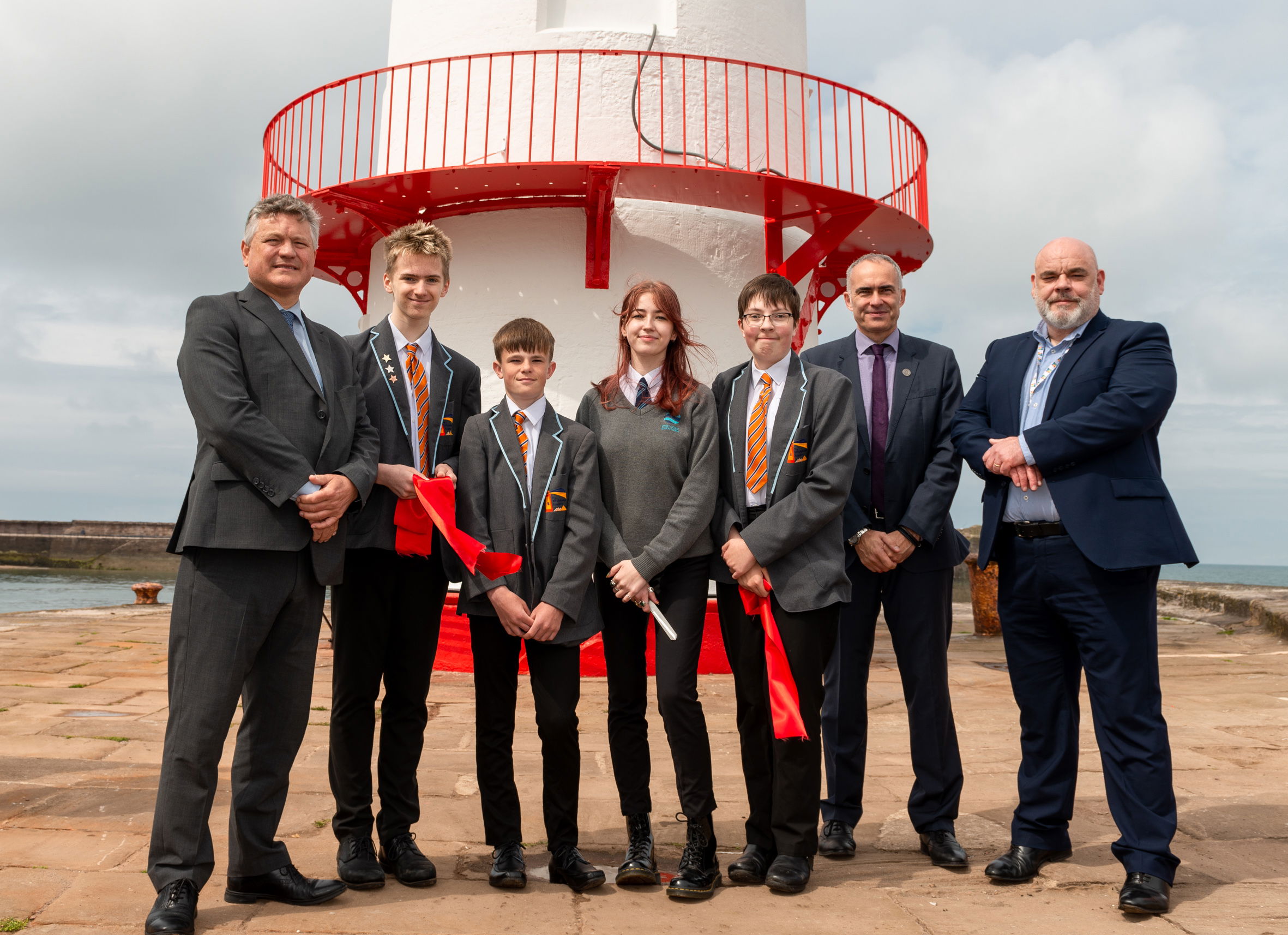 Whitehaven creative arts group the Vulture Club also presented Whitehaven Harbour Commissioners Chief Executive, John Baker, with a scale model of the North Pier lighthouse.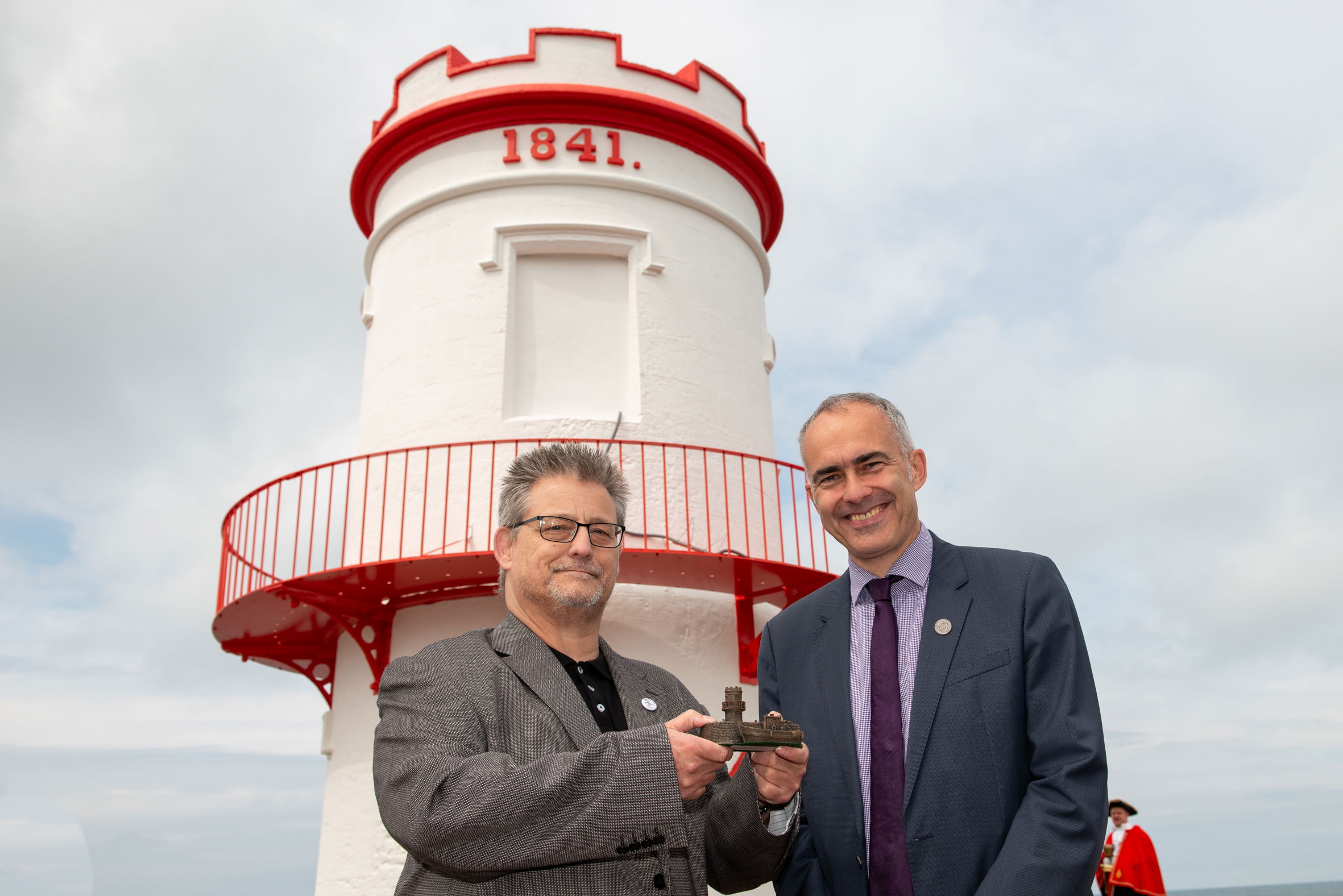 John said: "This is an immensely happy day for everyone that has been involved in this restoration project.

"It's fantastic to see these two symbols of the town looking so bright and fresh. We want the harbour to be a place that enhances the lives of local people and something they can be truly proud of. The renovation of the lighthouses is a hugely important and symbolic aspect of this work."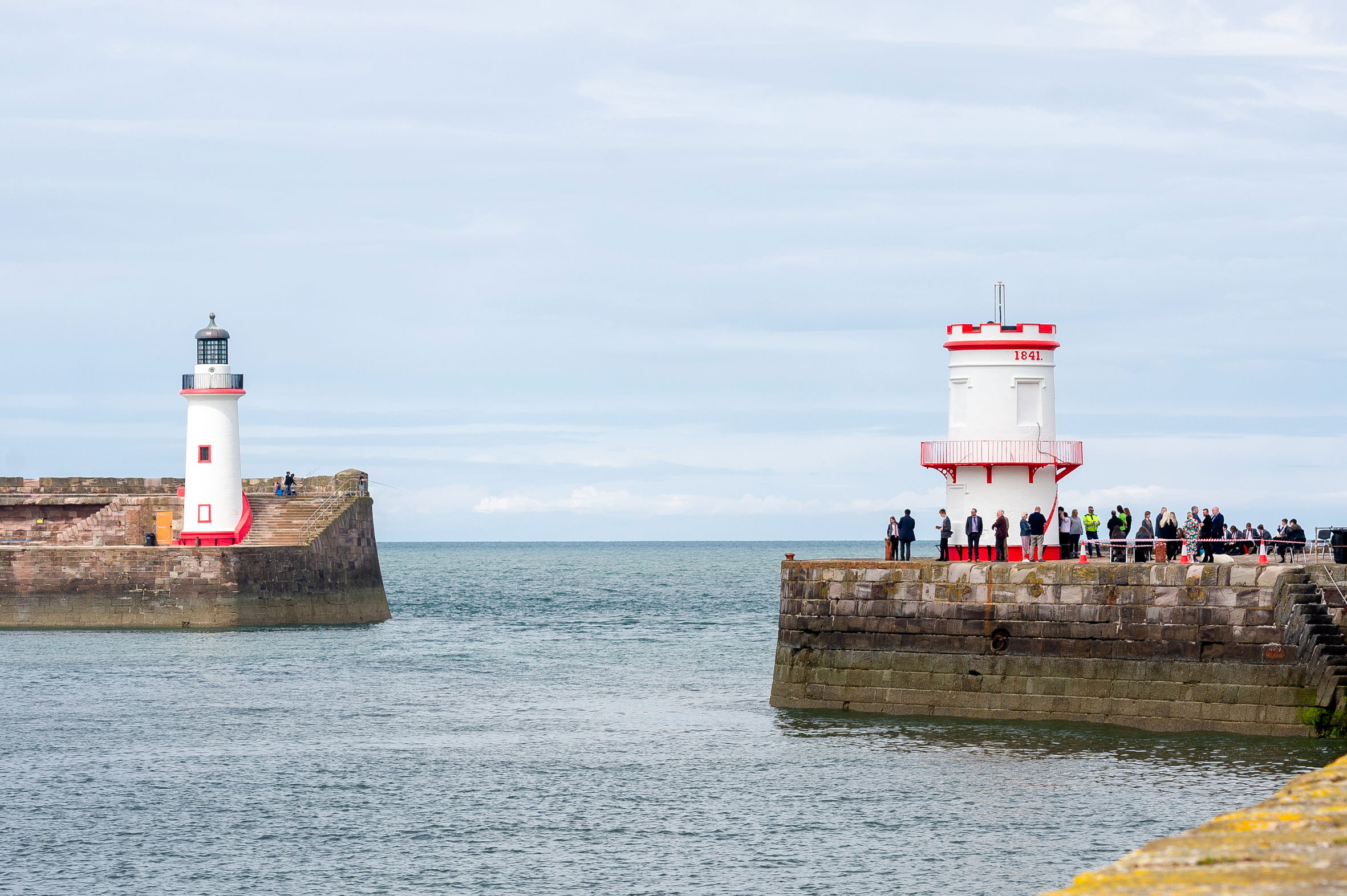 In addition to the lighthouse restoration, Whitehaven Harbour Commissioners are also overseeing the construction of The Edge, a new coastal activities centre due to be completed in 2023.

"The Whitehaven community are at the heart of our ambition to create a bright future for the town and that's why it is so wonderful to celebrate today alongside the young people who will benefit from these developments for many years to come," said John.