A statue paying tribute to Whitehaven's mining heritage has been carefully relocated to a new location on the town's harbourside.

The 'End of an Era' statue has stood next to the Wellington Inn car park since 2005.
The monument is a commemoration of the town's mining past and features life-size depictions of different workers involved in coal mining.

In August 2020 Copeland Borough Council's planning committee unanimously approved an application from Whitehaven Harbour Commissioners for it to be moved as part of work to build The Edge, a new £4.5m coastal activities centre.

Today (July 7) lead contractor for The Edge, Thomas Armstrong, placed the statue on a new plinth which has been built near the Beacon Museum.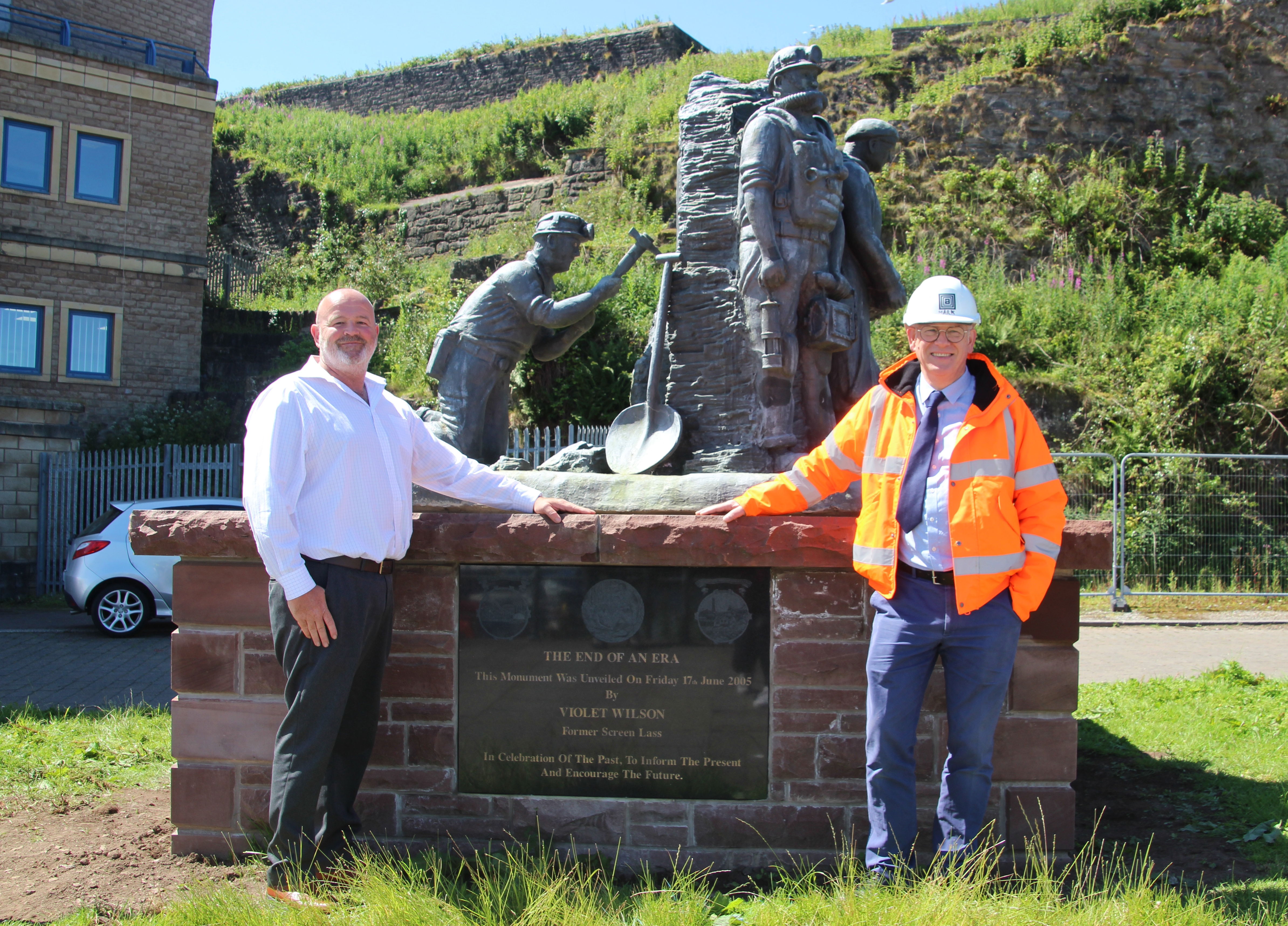 Lewis Stainton (Operations Manager, Whitehaven Harbour Commissioners) and Mark Paterson (Contracts Manager, Thomas Armstrong)

John Baker, Chief Executive of Whitehaven Harbour Commissioners, said: "Whitehaven's mining heritage is a huge part of the town and we realise how important and poignant a symbol this statue is to so many people.

"That's why the utmost care has been taken to move it in as sensitive and careful manner as possible, ensuring it is protected from any damage in the process. It will now occupy a prominent location next to the Beacon Museum and remain as an enduring commemoration to the part mining played in our history and all those who dedicated their lives to it."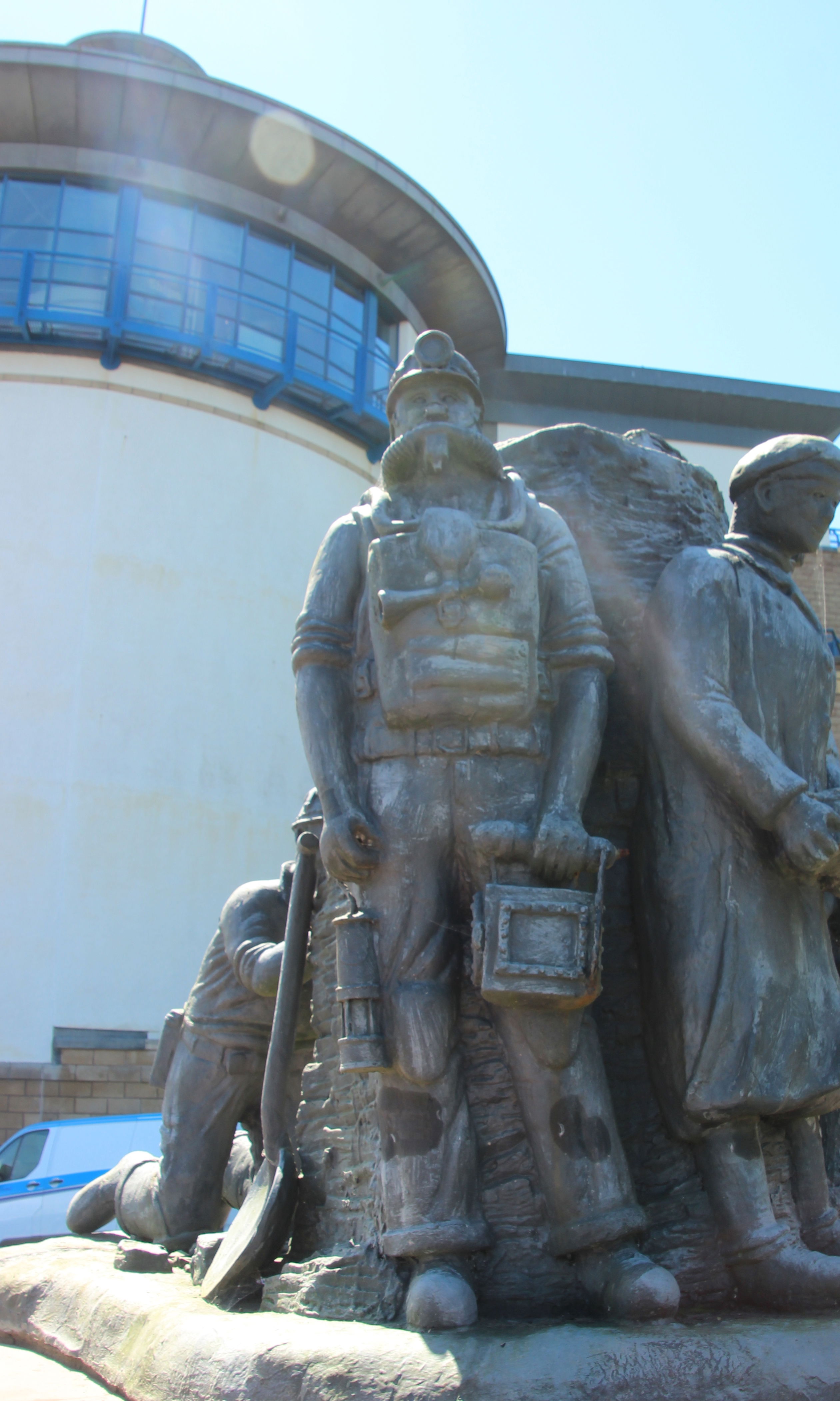 Work on The Edge coastal activities centre began last year. The three-storey building will contain changing facilities, a cafe, toilets, meeting room and a gallery/multi-use room for hosting a variety of activities and events. The top two floors will contain high quality en-suite overnight accommodation.
The Edge will give people the opportunity to engage in a multitude of water-based activities and also offer accommodation to those who ride the Coast to Coast cycle route from Whitehaven to Tynemouth every year.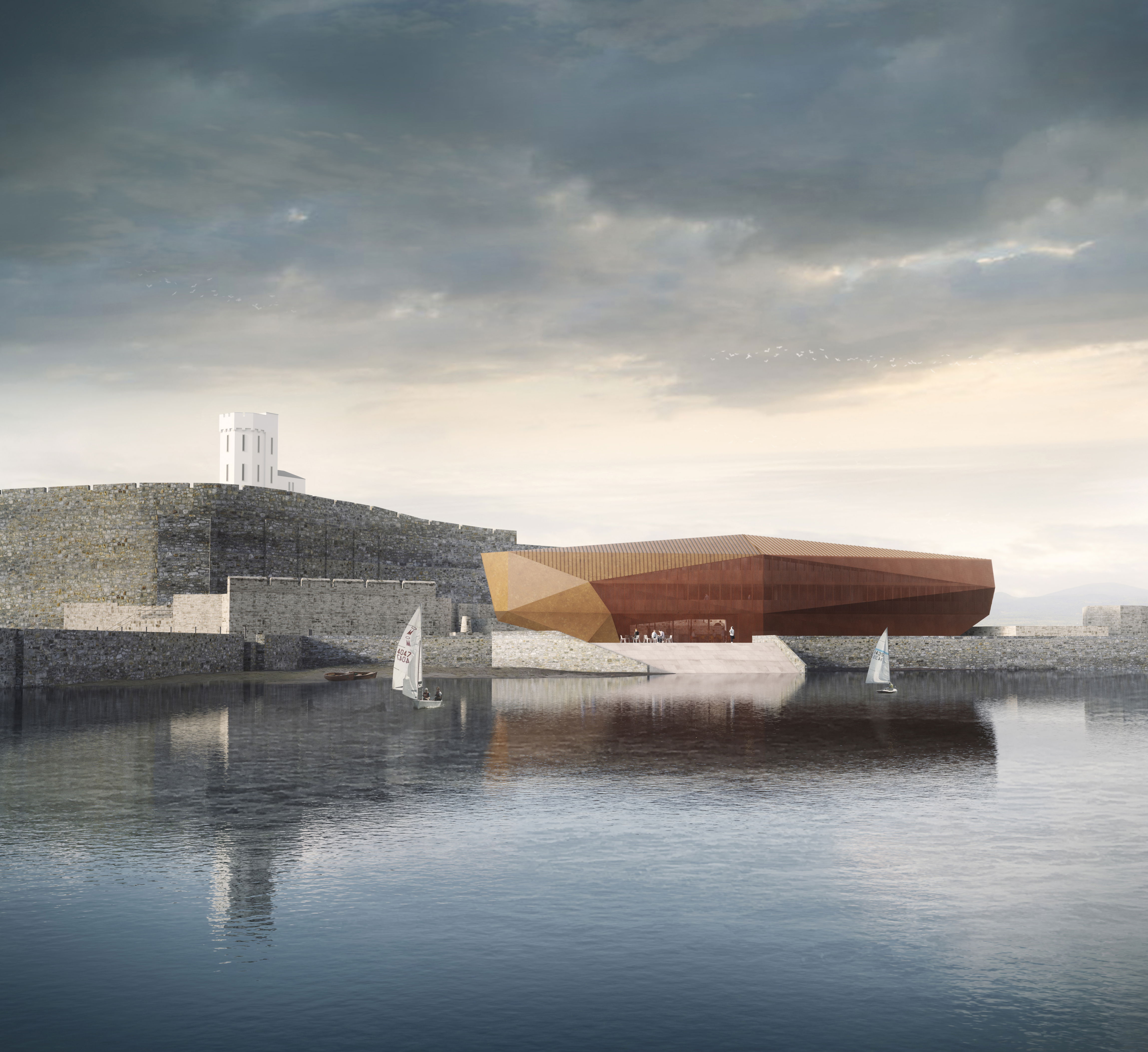 John added: "The Edge will provide a fantastic new range of facilities for people in Whitehaven and be a development that will help make the town a great place to live and visit.

"We're grateful to everyone that has helped us with the process of moving the statue as we work to secure an exciting future for Whitehaven, while also respecting its past."

Mark Paterson, Contracts Manager at Thomas Armstrong, said: "The relocation of the statue has required care and respect at every stage and I'd like to say thank you to those in the local community who have helped us to carry out the task in a fitting manner."